Foxit convert PDF to Excel
Foxit for converting PDF to Excel - pros, cons, and alternatives
Foxit is a well-known and modern solution for converting PDF files to Excel spreadsheets. With its PDF Editor on your desktop, you can save PDF documents in multiple MS Office formats in a couple of clicks. Some reviewers on G2 felt that Foxit PDF Editor meets the needs of users better than any other software.
Here is how to use Foxit to convert PDF to Excel:
Buy and install Foxit PDF Editor (a free trial is also available);
Open that application on your desktop, select File -> Export and choose your PDF;
Select Excel as the formats you want to convert the source file to;
Adjust the settings if it's needed and start the conversion.
That's it.
You can also convert some PDFs to Excel with Foxit on the web. Just drag your PDF file to Foxit PDF to Excel online converter, click 'Start Conversion', then wait for the process to complete and download your file in .xlsx format to your device.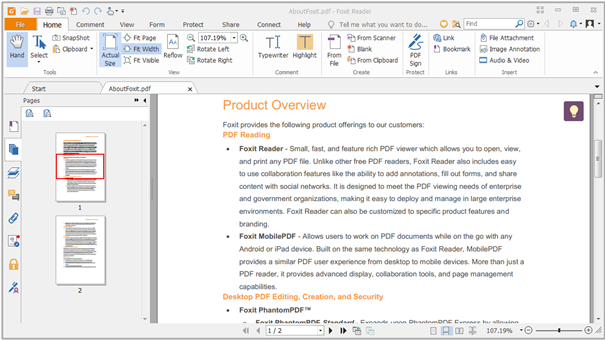 Find the Best Foxit PDF to Excel Converter Alternatives
Fortunately PDF conversion software exists on this list of popular. Many foreigners who are undertaking projects usually use Foxit software to convert PDFs into Excel frequently. Foxit can help with PDF Editing, commenting on pages, copying etc. It really works! Those programs that convert PDFs are provided by Foxit software. We are here to give you a good guarantee of your results using a reliable method and we highly recommend that you download Foxit docs converter online. This method can help you solve the issue for clients.
Foxit PDF to Excel Converter: Major Pros
Foxit provides an easy way to convert PDF to Excel files online and offline, on your computer. You can make your PDFs editable in minutes. Such a conversion also includes formatting, hyperlinks, and other file attributes. Foxit also declares that user data is safe, since both the original and converted files are deleted after conversion when the PDF document is transferred to an Excel file on their website.
Foxit desktop application has long been considered the best PDF software solution commercially available for personal and business use, in terms of use, setup, and administration.
Now, let's find out some disadvantages of Foxit PDF converter.
In case you need to import your data from CSV to an existing Excel file, follow these steps:
Foxit PDF to Excel Converter: Major Cons
The first and the most important disadvantage of Foxit converter is its price. As of today, the desktop PDF edit that processes and saves PDF files in multiple editable file formats requires a $159 one-time payment or $79 annually, which might be hard to monetize for some consumers.
The second thing is the accuracy concern. OCR or Optical Character Recognition is used to convert some data in raster images to machine-readable text format. It is a must-have functionality to detect all elements and convert the entire information in PDF to Excel format with high accuracy. Unfortunately, during my experiments with some PDF files, Foxit was not able to convert all the tables in PDF to a spreadsheet file perfectly, some text transformations and errors occurred. The font type was not well recognized as well.
Finally, some people complain that the UI of Foxit PDF Editor needs a graphical overhaul. Some options are repetitive, some are jammed in a single button, and sometimes it is difficult to find the right one.
You might be wondering, are there any alternatives to Foxit PDF to Excel converter available on the market? Of course there are. Let's review some of them.
Your new CSV file will look like the Excel spreadsheet, except any excess formatting will be removed.
Alternatives to Foxit PDF to Excel Converter
Although Foxit may upset users with its high price and occasional low precision, this application does the job well and remains on the top of the list of tools to transfer data from PDF to Excel. For those who can't convert PDF to Excel with Foxit properly, some alternative solutions are available in the form of online services and desktop applications.
For instance, Adobe Acrobat DC is the most popular alternative to Foxit PDF Editor, which deals with files in PDF format professionally. That comes with a higher text recognition quality and processes data in tables with better accuracy. As the inventor of the PDF file format, Adobe makes sure that the converter creates an editable file you can work with on Mac or Windows by editing the rows and columns.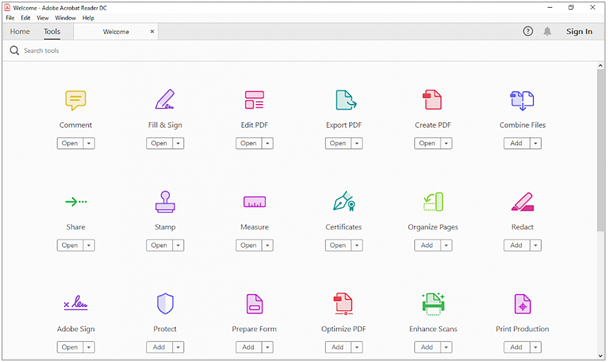 I need to mention that Adobe DC requires a premium subscription as well, which starts from $12.99 a month.
What's the bottom line?
Foxit effectively converts PDF to Excel, and this solution is the most popular among companies, however, not the best one in the world of PDF services. Its price and UI imperfection might frighten small business owners, along with ordinary users who need to transfer PDF documents to spreadsheets occasionally.
Instructions and Help about Convert Foxit PDF to Excel
Has anyone done anything with figures from PDF documents? It is extremely useful to have a program that converts PDFs into excel on a computer. In the past, it is likely you have been attempting an expensive Excel spreadsheet by manually importing data from the PDF files and calculating the results from the PDF files. This is a much simpler way to convert PDF files into Excel. It is simple to use the pdf filter. If converting PDFs to Excel upload your pdfs to your account. After the file upload click "Done" to see what you want to save.
How to convert PDF to Word Document with Foxit Reader?
If you want a PDF conversion with Foxit Reader, you need to find the right light. Foxit Reader has many thousands of users on its platform. Foxit Reader has limitations but cannot convert PDF to Word. It's essentially used as a PDF Reader, but in the case of conversions of documents from PDFs into Words it should not work. Tell me the best route to escape this? Originally, users could upgrade to PhantomPDF or turn PDF to Word, and that's what works. How does it make it so tedious?
Part 1. How to convert PDF to Excel with Foxit Alternative?
Is it impossible for someone to convert PDF documents into an Excel file with Foxit? Let us overcome your situation in order to find the best solutions to your challenges. PDFelement pro provides the easiest Foxit converter for PDF and Excel, and can convert PDF files with other formats. In addition we can make PDF files using a spreadsheet. This section shows a simple process for the conversion of PDF files to Excel.
Step 1. Import PDF to Foxit Alternative
Firstly, the installer will download Foxit Alternative. If you need more information about the Foxit software, you need it to convert PDF files to Excel or you can open the file by choosing Open file.
Step 2. Select Excel as the output format
To get started with conversion from PDF to Excel simply click convert in the left hand corner of the Foxit PDF to Excel convert box. When you hit that button you can see a number of options including Excel, Word, etc. Selecting 'Exact' is now available.
Step 3. Convert PDF to Excel
If you want to convert a PDF file to a PDF file, click Setting >OK and select '.xlsx'. Click to save for a conversion of a PDF into an Excel document.