PDF to Invoice: How to Convert Image Data to Invoice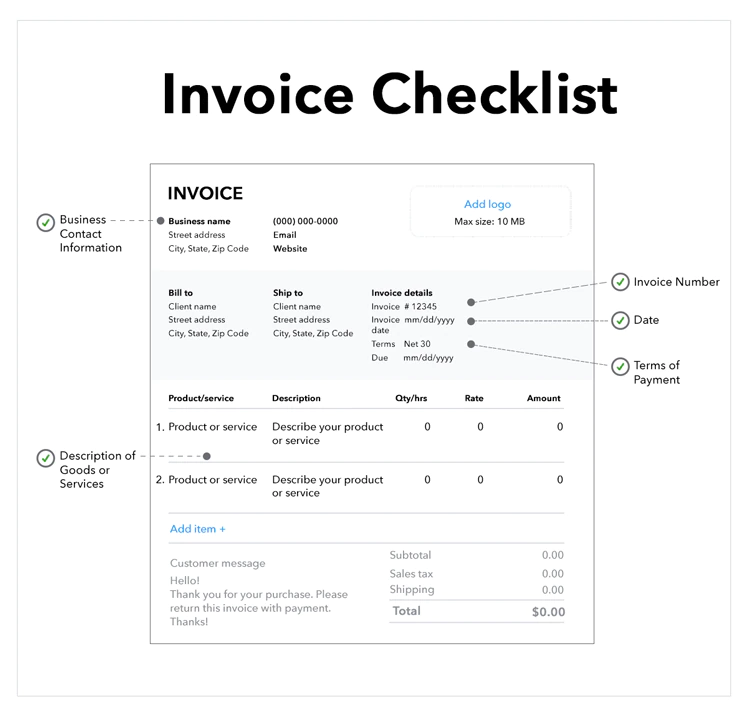 In today's business world, financial data plays a crucial role in decision-making, budgeting, and forecasting. It is also used in order to generate invoices. For instance, a great number of businesses use their internal data from work logs to calculate costs and based on that charge their customers. There are a great number of cases when such input data is not available in recognizable digital formats. Vendor receipts can be a good example of a paper-based record that needs to be treated differently. Furthermore, a lot of third-party invoices are stored in the form of a scanned PDF or an image, which is not editable and cannot be processed easily as well. Extracting such data from scanned images can be a time-consuming and error-prone task. In such cases, converting PDF to invoice or image to invoice is essential to make the financial document editable and manageable. This can be a challenging task for those who are not tech-savvy. In this article, I will discuss the reasons behind converting data in PDF to invoice, ways to convert scanned documents or pictures to editable invoices online and offline, and review some mobile applications that do such a job. Best Practices for Handling PDF Invoices with Image Data that help streamline the invoicing process and make it more efficient.
Businesses Use Image Data to Invoice, especially those that deal with paper-based invoices or receive invoices in PDF format. Retailers often receive invoices from suppliers in paper or PDF format. They use OCR software to extract data from the invoices and automate the invoice processing and payment process.
Reasons Behind Converting PDF to Invoice
There are several reasons why you might want to convert a PDF or image scan to an invoice, and the most prominent are:
Velocity: By extracting important business data from documents in PDF and transferring it to an invoice format, your business reduces workload, saves costs, and improves efficiency by eliminating redundant tasks. In other words, converting a scanned PDF or an image right into an invoice format spreadsheet allows you not to waste time retyping vital data manually, and it also improves accuracy by reducing human errors associated with mundane assignments.
Digitalization: As more businesses move towards digitalization, paper receipts, and invoices are becoming a thing of the past. By converting paper receipts and scans into editable invoices, you can streamline your invoicing process and make it more efficient. Moreover, financial data recognized in the electronic invoice can be easily found and repurposed for accounting records.
Customization: By extracting data from an non-editable scan to an editable invoice, you can easily customize the document to suit your business needs. You can add your logo, change the font size and style, and customize the layout of the invoice.
Thus, extracting data from images and unrecognizable PDF documents to transfer it to the editable invoice is a necessary job for any business. You can facilitate such an activity significantly when utilizing a capable PDF to invoice converter.
How to Convert Scanned Documents in PDF to Invoices
There are several ways to convert scanned documents in PDF format to editable invoices, both online and offline.
The main way to convert PDF to invoice or image to invoice is to use desktop software. Adobe Acrobat Pro is one such software that allows you to recognize information in scanned images, save them as PDF files and create invoices. Other software includes Nitro PDF, Foxit PhantomPDF, and PDFelement. These software programs offer a wide range of features, including the ability to convert PDF to invoice and image to invoice, edit text and images, and create digital signatures. Nonetheless, the aforementioned software is not suitable for some operating systems, uses space on a hard drive, and requires a premium subscription to leverage its full features. Hence, consider employing any of these desktop applications in case your business hardly relies on extracting data from PDFs and using it to generate invoices. Converting Image Data to Invoices involves several steps to convert the image into a digital format and extract the relevant data.
A more flexible way is to use an online PDF to invoice converter, which comes with OCR functionality. It analyzes information in your scanned file, detects important numeric and text data, extracts it, and puts it in a spreadsheet format (like the one the invoice uses). Some popular online converters include SmallPDF, PDFtoWORD, and Adobe Acrobat DC. However, these online converters may not be suitable for confidential documents due to data privacy concerns.
FormToExcel.com is a great example of an online service that follows privacy guidelines and can help you to facilitate saving data from images, as well as PDFs, as invoices. All the data associated with the conversion process is manageable by a user. You can keep your files for further manipulations or completely delete them with a click of a button. This online service is chargeable, however, it can be used when you need it and costs are negligible in comparison to the business value.
One of the Challenges of Converting Image Data into invoices is the manual data entry into electronic formats.
There is no doubt that the mentioned tools will certainly help you and your business venture to improve some processes and eliminate unnecessary tasks, as well as some daily routines. In addition to office-centric services, several mobile applications are available on the market to convert PDFs to invoices on the go.
Mobile Applications to save PDF as Invoice
Mobile applications are becoming increasingly popular for scanning and converting documents in PDF to invoices in Excel. One such application is CamScanner, which allows you to scan documents and convert them into PDF or JPEG format. It also offers OCR technology, which enables you to convert text in images into editable text. Another application is Office Lens, which is a scanner app by Microsoft that allows you to scan paper documents and convert them into Word, Excel, or PowerPoint format. It also offers OCR technology to convert text in images into editable data.
The bottom line
Converting scanned documents in PDF format to editable invoices is necessary for both accounting and financial management. It not only helps to streamline the invoicing process, but also improves accuracy and efficiency, leading to significant cost savings. With the advancement of technology, there are many affordable and accurate tools available to extract critical data from paper-based documents and convert them into editable invoices, such as FormToExcel.com which follows privacy guidelines, works great on any device, including mobile phones, and provides no commitment term of usage. Give it a try right away.
The pros and cons of manually creating your PDF invoice template
You have total control over your design and you won't pay a penny. Cons: time-consuming, require text processing or spreadsheets, harder to maintain organized invoices, you have to calculate automatically and manually format invoices.
This PDF document can be attached to the email notification or autoresponder emails. Invoice Use Template Preview Preview Medical Invoice Generate PDF invoices for patients with this free, easy-to-customize Medical Invoice Template. Send to patients automatically with an autoresponder. PDF Invoice Templates Download and save all of your finished invoices in PDF format for easy emailing and printing. Store all of your PDFs right in your account for easy record keeping.
Free Invoice Template All 100 of the professionally designed invoice templates are free to use. Simply choose your favorite template and add your information. Then you'll have an invoice ready to print or email. Advanced Invoice Template Add as many details as you want including item quantities, purchase order numbers, and invoice due date.
Free pdf invoice template
Download PDF template Try Wise Business Create an invoice and send it to your client. Create your invoice in PDF Get your free PDF invoice template, to create a secure and searchable invoice, with a small file size. PDFs look the same when opened on any sort of device - so your invoice will look professional no matter what. Send invoices from anywhere, at any time. Track payments and send payment reminders.
How to create a PDF invoice using an invoice generator
If you need more help with the PDF billing process please watch the video above then follow the next steps. The information you enter will be saved automatically so no more needs to be entered. It can be used to create the invoice for a specific client or item. Okay. You can download the free PDF document here and send the invoices.
After you're enrolled in the system, your invoice is accessible anywhere. Once the invoice has been completed it can be clicked on view stub for a better view. The stub view provides an overview of the invoice that the customer sees when reviewing the invoice sent by email.
Conclusion Clearly, there's a reason that PDFs have become the norm for digital invoicing. And with this guide on how to create PDF invoices, along with our PDF document invoicing software and templates, you'll be able to deal with your accounts and payments much faster.
Professional invoice
Invoice template PDF download → Blank invoice template in PDF A professional invoice which reflects your company image. Invoice template PDF download → Sample invoice template in PDF Give a better client experience, with a smart and sleek invoice template to print or send online. Invoice template PDF download → Find different invoice formats and styles.
Simply create or convert your invoice as a PDF file using invoicing software, download, drop in your PDF attachment with your message, and send. Can Anyone Send an Invoice? If you've provided a service or product to a customer as agreed upon in a statement of work , contract, or other agreement, you can and should send a professional invoice. Digital invoices also allow for flexibility and customization.
FAQ's
What is PDF invoicing?
Invoice Processing PDF is processing invoices received by suppliers into digital formats which can be processed similarly to electronic bills sent through EDI.
Should an invoice be a PDF?
When it comes to billing clients, the PDF format is your best option. Using PDF template templates you can create an invoice template.
And with this guide on how to create PDF invoices, along with our PDF document invoicing software and templates, you'll be able to deal with your accounts and payments much faster.
Is there a free invoice maker?
Invoice Ninja is an integrated billing software that focuses on billing multiple clients and many business. The free plan limits you to 50 customers. Finalize Invoice Whether you edit the template in your internet browser or with the Microsoft Word/Excel software on your computer, it will work in the same way.